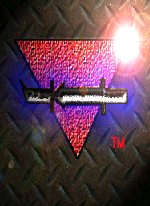 Here are some of the Club Members' favorite sites:
Wanna visit some Nemisys Club members' sites? Then you can try visiting Joey's Chubby Site and Q.C's Anime Studio.
Another club member who's just recently put up a site of his very own is Jeff. Check out The Badjepoy Site.
One of the newest members' sites worth checking out is Steel Armstrong's World.
Since a lot of us are into Comic Books, we frequently visit The Marvel Comics Page as well as the The DC Comics Page.
Another awesome comic site is The Wildstorm Comics Site.
Do you need gaming help? If so, then visit the Cheatplanet Page. You can also try the Video Game Strategies Game Shark Codes Page. If you're still stumped, you can try the GameFAQs Page.
Wanna visit a cool Sumo site? Check out the Ishikawa Prefecture Kanazawa City Oshino Sumo Club Site. It's chock full of cool elementary sumo photos, but it's in Japanese. Two other cool japanese elementary sumo sites are the Tosa Shimizu Sumo Club Site and the Wanpaku Sumo Site.
Another great Sumo Site is the Aichi Prefecture Okazaki Sumo Club Site.
I personally love visiting the Tokyo Toshima Ward Sumo Club Site, as well as the Kyoto Prefecture Saga Sumo Club Site.
I've recently discovered some cool elementary sumo images at the Sekisen Sumo Club Site.
For a taste of Sumo as both a festival and a sport, try visiting the Shizuoka Sumo Page.
You can also visit the Gifu Prefecture Ogaki City Sumo Club Home Page.
Then try the Saitama Prefecture Saitamasakae High School Sumo Club Site as well as the The Ishikawa Prefecture Kanazawa City Moriyama Sumo Club Web Site.
And for more sumo links, go to the Index of Amateur Sumo Pages on the 'Net.
We get the latest WWE news at the WWE Home Page.
We here at the club are BIG Front Mission fans, so we love visiting the Front Mission Site.
Are you a GUNDAM fan? If so, then check out the latest news about your favorite mobile suits from the Anaheim Gundam Page.
For news about the latest, coolest toys and models, point your browsers to the Hobby Japan Home Siteand the Japanese Bandai Site.
If you're a robot fanatic like me, you can check out the cool robot merchandise available at The Mondo Tronic's Site and The Robotoys Site ,another great robots - only merchandise site,