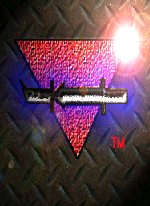 This is a page which lists some of the Nemisys Club Members' Top 10 Favorite Playstation Games. We don't pretend to be the be-all and end-all of video game rating. If anything, this list will give you an idea of just what games we are playing at the moment, and what kinds of games we enjoy. We have absolutely NO intention of endorsing any games, but you might want to give some of the titles in these lists a try. Who knows, you might just like 'em!!!
  OSCAR'S

1.Monster Rancher 2
2. Dragon Ball Final Bout
3.Front Mission 3
4.Legends of Legaia
5.Marvel vs. Capcom
6.Street Fighter EX+alpha
7.Tekken 3
8.WWF Smackdown
9.Gundam: Char's Counterattack
10.Omega Boost
  EDWIN'S

1.Front Mission 3
2.Einhander
3.Tron Bonne
4.Real Robots Final Attack
5.Raystorm
6.Gundam Battlemaster 2
7.Silent Bomber
8.Gundam: Char's Counterattack
9.Omega Boost
10.R Type Delta
To read my game reviews, CLICK HERE
  CLAUDE'S

1.Ridge Racer Type 4
2.Dino Crisis
3.Final Fantasy 8
4.Thousand Arms
5.WWF Attitude
6.Resident Evil 2
7.T.R.A.G.
8.Gundam Battlemaster 2
9.Air Combat
10.Turbo Bonus Disc
 EPOY'S

1.Gran Turismo 2
2.Resident Evil 3
3.NBA Live 2000
4.Vandal Hearts 2
5.Marvel vs. Capcom
6.Twisted Metal 4
7.Tomb Raider 4
8.Jurassic Park: Warpath
9.You Don't Know Jack!
10.Star Wars: Episode 1
 PAUL CHRIS'

1.Silen Hill
2.Fear Effect
3.Metal Gear Solid
4.Final Fantasy 8
5.Gran Turismo
6.Thousand Arms
7.Countdown Vampires
8.Monster Rancher 2
9.G Generation Zero
10.WWF Smackdown
To read my game reviews, CLICK HERE
 BJORN'S

1.Final Fantasy 8
2.Tekken 3
3.Final Fantasy 7
4.Silent Hill
5.Armored Core
6.Resident Evil 3
7.Metal Gear Solid
8.Legend of Legaia
9.Final Fantasy Tactics
10.Front MIssion 3
Animated GIFs TM and courtesy of Blizzard Entertainment and Activision Inc. USA.