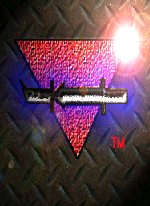 This page lists some of our club's favorite Dreamcast Games. After all, who wouldn't fall for the Sega Dreamcast's breathtaking graphics and sound? Add to this a plethora of truly great games and voila! a console with a huge following and enourmous potential. These lists are meant to give you an idea of what we are currently playing at the moment, and not meant as an endorsement of any one product or game title. Hey, they're just lists!!!
ELZONNE'S

1.Marvel vs. Capcom 2
2. Gundam Side Story
3.Resident Evil Code: Veronica
4.Soul Calibur
5.Power Stone
6.Street Fighter Alpha 3
7.King of Fighters Dream Match '99
8.Space Channel 5
9.Tech Romancer
10.Sonic Adventure
ELEXON'S

1.Marvel vs. Capcom 2
2.Resident Evil: Code Veronica
3.Soulcalibur
4.Power Stone
5.Street Fighter Alpha 3
6.Tech Romancer
7.Sword of the Berserk
8.Space Channel 5
9.Crazy Taxi
10.Street Fighter 2nd Impact
EPOY'S

1.Under Construction
2.Under Construction
3.Under Construction
4.Under Construction
5.Under Construction
6.Under Construction
7.Under Construction
8.Under Construction
9.Under Construction
10.Under Construction
Animated GIFs TM and courtesy of Sega of America and Activision Inc. USA.