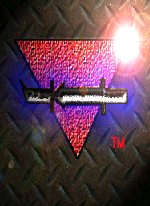 The Nemisys Club's members have diverse tastes in anime, or Japanese Cartoons. The kids usually go for the light and funny anime; while the older members are into the darker, more violent (and sometimes even slightly racy) titles! However, just for the sake of comparison, have a gander at some of our favorite anime lists:
KRIS'

1.Naruto
2.Full Metal Alchemist
3.Full Metal Panic
4.Great Teacher Onizuka
5.Gokusen
6.Count of Monte Cristo
7.Cowboy Bebop
8.Ghost in The Shell: S.A.C 2nd Gig
9.Baki The Grappler
10.Hajime No Ippo
DARIUS'

1.Golden Boy
2.Gundam Wing
3.Battle Athletes
4.Neon Genesis Evangelion
5.The Vision of Escaflowne
6.Cowboy Bebop
7.Those who Hunt the Elves
8.Dragon Ball Z
9.Pokemon
10.Martian Successor Nadesico
XCEL'S

1.Golden Boy
2.Gundam Wing
3.Cowboy Bebop
4.The Vision of Escaflowne
5.Neon Genesis Evangelion
6.Battle Athlete
7.Those who Hunt the Elves
8.Sorceress Hunters
9.Dragon Half
10.Martian Successor Nadesico
Q.C.'S

1.Serial Experiments Lain
2.Gundam 0080
3.Gundam 0083
4.Gundam F91
5.Patlabor
6.Neon Genesis Evangelion
7.3x3 Eyes
8.Macross Plus
9.Ghost in the Shell
10.Key the Metal Idol
EDWIN'S

1.Gundam Seed
2.Ghost in the Shell S.A.C.
3.Machine Robo Rescue
4.Naruto
5.Cowboy Bebop
6.Brain Powerd
7.Great Teacher Onizuka
8.Astro Boy
9.Full Metal Alchemist
10.Battle B-Daman


All characters are TM their respective owners. Don't mess with 'em or you'll get sued!.